Do you suffer from cervical spine issues, neck pain, and headaches as a result of long-term work?
Are you looking for a Pain-Free Neck Stretcher that matches the curvature of the spine to offer a correct posture?
Do you need simple and effective physical solutions to soothe away a stiff neck?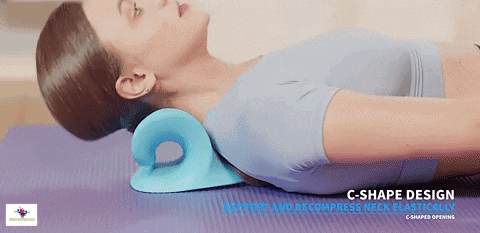 If yes, the highest rated #1 Pain-Free Neck Stretcher of the year 2022 is here to help you soothe away the stiff neck, relax and rejuvenate your neck and shoulders in 15 minutes. It dramatically reduces your awful pain and stiffness without the use of medication or unnecessary surgeries!
How Does It Work?
Find a quiet place where you can sit back or lie down for about 10 minutes. This can be on a sofa, bed, floor or recliner.
Put the neck support part of the device around the middle of your neck. Start with gentle traction.
Gently reposition the device, up or down along your spine to locate the most pleasant position for your neck.
Allow your neck to settle more comfortably into the support once you're comfortable. Take slow, deep breaths and feel relaxed.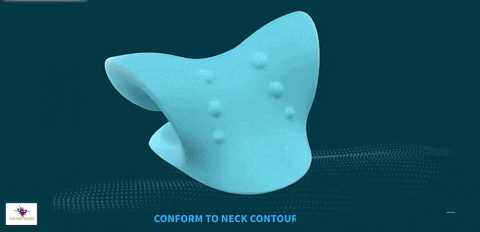 KEY BENEFITS  
✔️ Relaxes Neck & Back Muscles - Pain Free 
✔️ Helps Spine to be in Natural Curved Shape
✔️ Corrects Posture & Relieves Neck Tensions
✔️ Aids in the Reduction of Cervical Pain
✔️ Prevents Neck Injuries by Stretching Daily
✔️ Improves Strength Growth & Overall Health
✔️ Recommended by Health Professionals
✔️ Save Money on Weekly Massages

✔️ 30 Days Money-Back Guarantee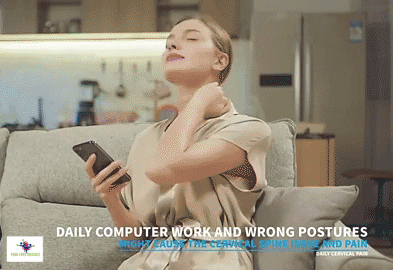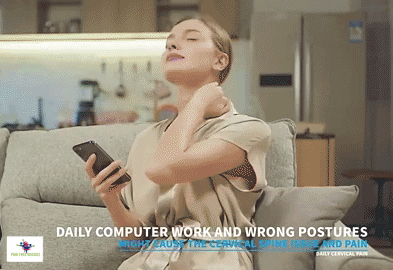 SPECIFICATIONS
This Neck Stretcher confirms to the correct form of the cervical spine and perfectly matches the human curve. When you lie down on it, it offers horizontal and vertical support and stretches for more complete neck traction therapy. 
It is easy to use, just simply and comfortably lying down on a couch or bed, or even simply leaning on this neck stretcher while working in front of a computer.
MONEY-BACK GUARANTEE
Over 30,000 customers have benefited awesomely from our Pain-Free Neck Stretcher. We are highly confident that this Neck Stretcher will not only reduce your awful pain and stiffness, but also help alleviate fatigue. We offer a 30-day money-back guarantee to all our clients. We promise that if there are any quality problems during the 30-day warranty period, we will exchange and return the goods without any conditions.