Powerful compression socks that energize your legs and lower body with every step.
Finally! Feel the immediate comfort with your new Vero Medic compression stockings!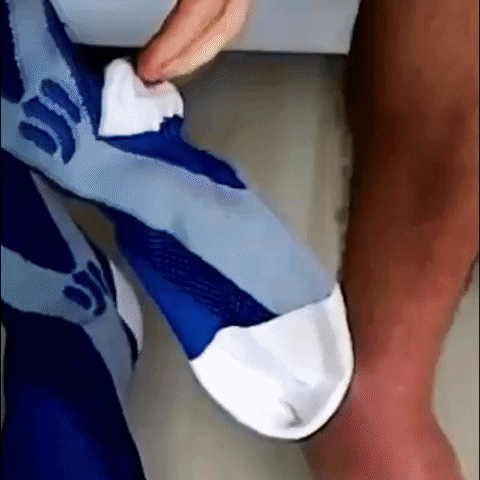 We love keeping your feet and legs in good condition so you can go the distance in style! Our 100% amazing compression stockings are very easy to put on, ridiculously soft, breathable and help reduce swelling, varicose veins, the risk of blood clots, improve circulation and most importantly relieve leg and foot pain.
ADVANTAGE:
1. Help relieve the pain of plantar fasciitis. Following compression design, it helps relieve pain, relieve plantar fasciitis, heel spurs and arch pain. Helps with painful standing and walking. Compression of ligaments reduces inflammation and speeds up the healing process.
2. Helps prevent or relieve swelling, helps control swelling by improving blood circulation, speeding up the removal of cellular waste, and reducing swelling and fatigue caused by prolonged sitting or standing. It is ideal for pregnant women and people who sit or stand for long periods while traveling or working.
3. Reduce the risk of injury. Provides extra pressure support to stabilize the arch, ankle and muscles, minimize muscle vibrations and micro-wear and prevent cramps and injuries.
Suitable for:
1. Athletes and active people who do sports, running, hiking, cycling, football and other activities.
2. Frequent travelers or anyone taking long-haul flights.
3. Pregnant women
4. Working nurses, teachers, construction workers, cooks, production workers and hotel staff who ask you to get up frequently.
5. Jobs where you have to sit for a long time: office workers, drivers, etc.
6. People suffering from varicose veins, edema, plantar fasciitis, etc.
SUPER EASY TO PUT ON!
Feel the difference from day 1
Your legs will feel good and comfortable as soon as you put on our compression stockings from day 1.
What's more, our stylish and easy-to-use design allows you to wear your compression stockings anywhere without feeling self-conscious, you can even sleep with them on! You will be able to feel better and look better, anytime, anywhere.
Indoor or outdoor sports, e.g. running, fitness, cycling, cross-country skiing, badminton, basketball, football. Of course, it can also be used for everyday use.
Maintenance instructions:
Wash gently and wash with your hands, and the water temperature should not exceed 30 degrees Celsius. Do not wring it out with your hands, do not iron it, or dry it, bleach, dry cleaning, so as not to reduce the elasticity of the compression stockings. Please dry it in a cool and ventilated place.
20-30mmHg
Unisex fit & 4 colors
Toe and heel padding make your feet comfortable
360° seamless compression for daily use
Moisture control and antimicrobial agents