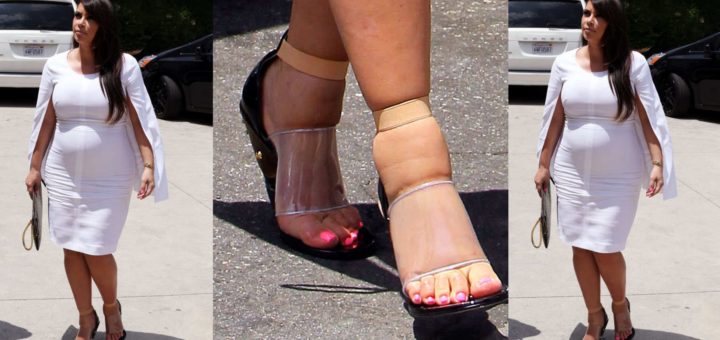 Swelling in the feet can be caused by numerous health conditions. The main reasons are pregnancy, side effects of medication and conditions such as Oedema and Lymphedema.
Many of our customers find it impossible to find shoes that fit from high street shops. They need wider widths and deeper shoes to accommodate the swelling.
Wearing proper footwear can significantly alleviate the symptoms of swollen feet by not putting added pressure to cause even more swelling.
Preventing chafing can damage the skin, which is already under pressure from the swelling.
Good arch support and a roomy, comfortable fit are essential for any swollen foot; also, make sure to avoid high heel and any footwear that puts pressure on your feet or fits too tightly.
What Are The Best Shoes For Swollen Feet?
Velcro Close Shoes Are Easy to Put On And The Fitting Can Be Adjusted Through The Day.
If the swelling in your feet varies throughout the day, then it is important to get a shoe that can accommodate the changing dimensions of your foot. Shoes that feel okay in the morning can feel tight and uncomfortable later on in the day.
Easy close Velcro straps are a great option here, as they are simple and convenient to adjust compared to lace-up shoes.
Some styles have more than one strap, which allows even greater customizations in fit. Velcro close shoes also offer easy access, as the shoe can be really opened up if required.
Look For Soft Leathers And Stretch Uppers
Stretchy uppers, combined with a wide fitting, are a great option for those with variations in the swelling of each foot. It is quite normal for each foot to have a different level of swelling and stretchy upper material will adjust to accommodate each foot.
Soft, supple leather uppers are also a good option for those that want a more formal look. Please stay away from stiff, cheaper leathers as they will restrict the foot and put pressure on swelling. If opting for leather, the leather must be soft and high grade.
All the shoes in our collection for swollen feet are made from stretchy uppers or soft leather to ensure there is no excess pressure on the foot.
Extra Deep Toe Boxes Are A Must For Severe Swelling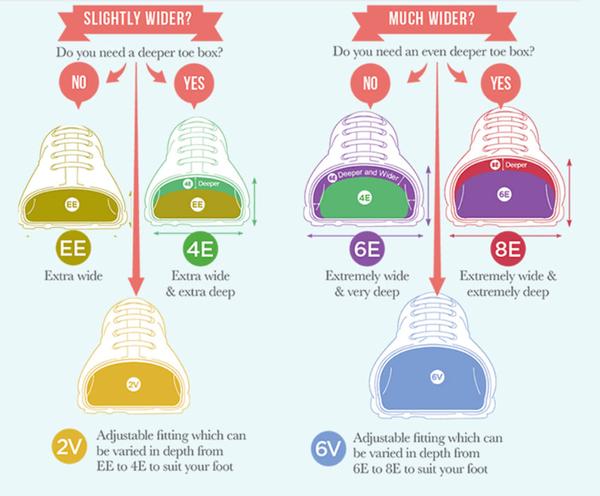 A deep toe box is essential if your foot is very swollen. This gives extra depth inside the shoe and stops the top of the shoe from squeezing down on your foot.
We stock a range of wide widths to ensure you get the best width for you, so your shoes feel comfortable and supportive, whatever the degree of swelling.
Use our pathfinder guide above to see what width would be best for you.
Extra Things To Look Out For If You Have Swollen Feet
Swollen feet can be extremely sensitive as the skin can feel stretched and red.
Footwear with no rough joins inside the shoe and minimal internal seams are worth looking out for, as this will reduce rubbing, abrasion and irritation.
Many shoemakers do not consider this when designing shoes but rest assured, all the shoes in our collections for swollen feet have smooth seams and many styles have no seams at all around the front of the shoe.
Finally, we strongly recommend that you look for shoes that offer high levels of support and cushioning. Always buy footwear with high-grade insoles and shock-absorbing outsoles to protect your feet.
Again, all the styles in our swollen feet collection have premium insoles and soles, which are flexible and offer excellent grip.